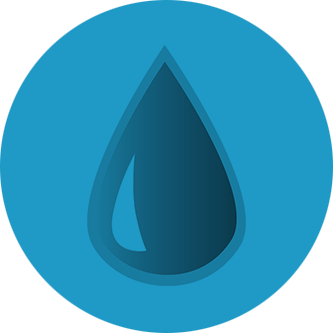 Drytek fabric has a "natural" ability to not absorb moisture which, combined with the high surface tension of the fibres themselves, produces a moisture-wicking effect. When worn, these clothing items do not inhibit the evaporation of sweat. On the contrary, they promote dispersal via a spontaneous process of body heat control which allows the body to maintain its correct thermal balance.
Thanks to its superb insulation properties, Drytek stabilises and maintains a constant body temperature in high or low outside temperatures. Its thermal insulating properties are unique and create a breathable barrier which transfers moisture to the outside. This in turn promotes a perfect microclimate in which the skin remains dry and cool.
Strong, compact and resistant in any conditions, Drytek passes the strictest testing for friction and abrasion resistance. Its initial specifications (size, colour, fabric quality) remain unaltered even after many washing cycles. Its bacteriostatic properties prevent the formation of unpleasant odours caused by a proliferation of bacterial flora which reside in the humid parts of garments.
Drytek has a nominal weight which is lighter than water and a reduced mass compared to an item of clothing created using standard material. This also maintains its ability to control body temperature even when wet.
Drytek fabric is Eco-friendly, it is certified STANDARD 100 BY OEKO-TEX®, the highest safety standard that guarantees your health and respect for the environment
100% Made in Italy
Capacity for sweat expulsion
Ability to maintain body temperature
THERMAL PROTECTION LEVELS
DRYTEK IS CERTIFIED ACCORDING TO THE FOLLOWING EUROPEAN STANDARDS
Type and composition
Reg UE 1007/2011 27/09/2011 GU CEE L272 18/10/2011 ANNEX VIII (Method 1 to 14 excluding Method 12 and 3), Reg UE 286/2012 27/01/2012 GU CEE L 95 31/03/2012
Mass
UNI 5114:1982 Method III / UNI EN 12127:1999
COLOR FASTNESS TO LIGHT (XENOTEST)
UNI EN ISO 105 B02:2014
COLOR FASTNESS TO ACID AND ALKALI
UNI EN ISO 105 E05: 2010
UNI EN ISO 105 E06:2006
COLOR FASTNESS TO SWEAT
UNI EN ISO 105 E04:2013
COLOR FASTNESS TO STANDARD WASH
UNI EN ISO 105 C10 :2008
COLOR FASTNESS AFTER 50 WASHES
UNI EN ISO 6330:2012
BURSTING
UNI EN ISO 13938-2:2001
ABRASION
UNI EN ISO 12947-2:2017
PILLING
UNI EN ISO 12945-1:2002 + EC 1-2004
DIMENSIONAL VARIATIONS AFTER WASHING
UNI EN ISO 3759:2011
UNI EN ISO 6330:2012
UNI EN ISO 5077:2008
AIR PERMEABILITY
UNI EN ISO 9237:1997
EVAPORATIVE RESISTANCE RET
UNI EN 31092:2012
THERMAL RESISTANCE RCT
UNI EN 31092:2012
MOISTURE MANAGEMENT
AATCC 195:2012
ANTIBACTERIAL
AATCC 100:2012 - AATCC 6538
AATCC 100:2012 - AATCC 8739